Art at Triphammer
Brian Magnier: August 23 - October 3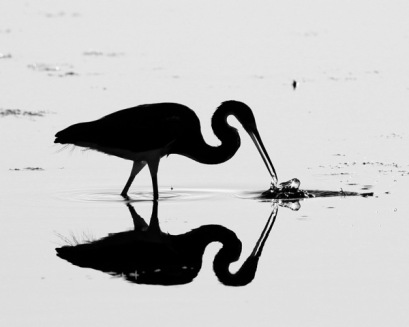 How did you get into photography?
When I was around 9 or 10 years old, my parents bought a point-and-shoot digital camera, which I quickly loved and used to capture images of the local birds of Massachusetts. This hobby grew into a passion over a few years, and by middle school I was constantly taking pictures of wildlife, especially while hiking or on trips with my family.
Tell me something about your training and your influences.
I guess I don't have any real training, though I love reading photography books and poking through nature photography magazines. One of my favorite things when I was getting started was going online and seeing all the amazing pictures that the professional wildlife photographers were getting, and that inspired me to improve and get better equipment.
What is your go-to camera?
For a while I had a Canon 30D SLR with a 300mm f5.6 lens, but I have since upgraded to a Canon 6D body. I have a used 500mm f4 I lens that is incredible for bird photography and videography, as well as a 100mm f2.8 macro lens and a 400mm f5.6 telephoto.
What is it about nature that speaks to you?
Ever since I can remember, I have loved being outside. I would always (and still do) poke under logs and rocks looking for snakes and insects. I am constantly trying to teach myself whatever it is I see outside. I think that what speaks to me most about nature is the sheer diversity of life out there, especially when you take a closer look at things.
Tell us one thing about yourself that we wouldn't know about you from reading your bio.
I enjoy scuba diving and I'm hoping to eventually get my pilot's license.
What is your hidden talent?
I could say drawing, which is something I love to do when I find the time. However, I think I really have a talent for convincing people to take a closer look at interesting critters, especially the ones that often go unnoticed, such as invertebrates under a dock or snakes in the woods.
Who is your biggest inspiration?
I think that David Attenborough or Jeff Corwin, both amazing naturalists that I grew up watching on television, would have to be my inspiration. Interestingly, I always used to aspire to be like them – the one on camera. But now, my dream job would probably be the videographer for one of those guys on National Geographic or Animal Planet.