Art at Triphammer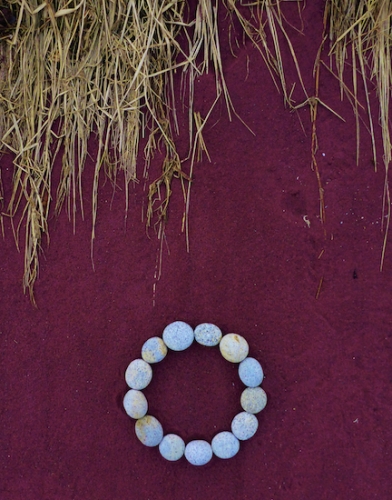 Ned Carlson
Ned Carlson lives in Ithaca NY. He is currently 16 years old, and is a junior at Ithaca High School. His interest in land art began when he was just 10 years old. He has done installations in Upstate New York, and throughout New England, including Maine. He has a special connection to Ithaca NY where he grew up.
Ned only uses found natural materials in his work. This includes stones, sticks, ice, shells, bones, petals, leaves, and even crab shells. He creates pieces when he feels there is a natural fit between what he gathers and his surroundings. In this sense his work is exceedingly site specific, dynamic, and often fleetingly ephemeral. Some efforts are literally blown away by the wind even before they are completed. Others decay over weeks, and a few are knocked down. In all cases, the work finds transcendent beauty in the hidden corners, small moments, and secret symmetries that abound in the natural world, but often go unnoticed and unseen by those passing through.
He has developed his artistic skills through years of practice, which has lead him to construct a very unique and introspective style. A style that both parallels and diverges from a number of traditional characteristics of modern and contemporary land art.
Recently Ned has begun to make his work public, out of a deep concern for the environment and the future of where a multitude of our fragile ecosystems are headed. He wants to express this fragility, resilience, and beauty with his art, despite its impermanence.
* 75% of all proceeds will be donated to the World Wildlife Fund.
Contact Information:
Email: nc.nedcarlson@gmail.com
*interested in showcasing your art work please contact travis@ithacabakery.com