Art at Triphammer
Andrea Porter: February 26 - April 5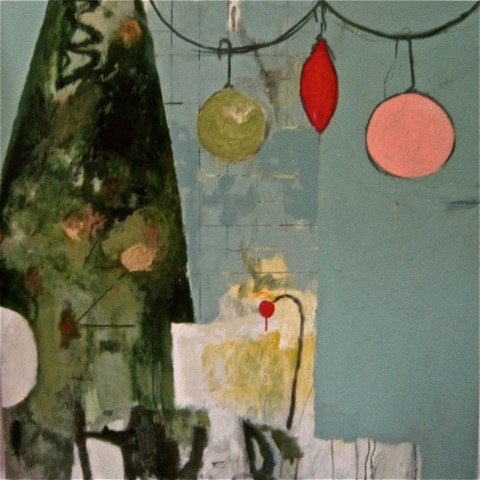 Snap shots of the real through an artist's eyes.
Drawing inspiration from her education at S.U.N.Y. Purchase, and Syracuse University (where she now teaches), with time in Venice, Italy in between, Andrea Porter's stunning, emotive work translates an ordinary moment into the extraordinary. Her Fine Art works are created primarily with oil paint on canvas, and mixed-media collage. Andrea also teaches Design and Drawing, and lives upstate with her husband, and three children.
She will be gracing our walls with her paintings at our Triphammer Marketplace location this upcoming week, and the opening is scheduled on March 7, from 4 – 6 P.M.
Don't miss out!
Andrea Porter:
How did you start painting?
I started in high school because we had the most amazing teacher, Elliott Bernstein and I wanted to emulate him. I also remember feeling that art had relevance to every other aspect of my life. It was a time when I began to know myself through making art.
Tell us about your training and your influences.
I went to SUNY Purchase for a BFA in painting and film and got an MFA from Syracuse University. Nicholas Marsicano was an exceptional teacher in painting and Tom Gunning was exceptional in film.
Your work has incredible life and movement through dynamic composition and texture, while showing restraint with a limited color palate. Where do you draw your inspiration for color?
I see things and try to remember when I am in the studio but I just seem to find my way with what is in front of me. I am never able to "apply" knowledge or preconceived ideas.
What is something about yourself that we wouldn't know about you from reading your bio.
I am an avid gardener and love to bake.
Who is your biggest inspiration?
Children
I love Bonnard and Matisse, and many many more…