Art at Triphammer
Jeffrey Bihr & Karl Hester: May 12- June 23

About Jeffrey Bihr

I have been an actor, director, and composer for stage and screen for the last 40 years with an international career. I am excited to be channeling these experiences into a visual medium. I am a relatively new member of the Ithaca community, having relocated in the fall of 2014 from my home in the San Francisco Bay area. I love it here-the seasons, the changes of light; the mix of culture and beautiful rural environments. The move here has inspired me to paint-to put down on canvas what I have explored in other artistic pursuits. In working with acrylics, I have been exploring all sorts of styles: landscapes, nudes, abstracts, skies, playing with impressionism, pointillism, realism, naturalism, etc. My musical compositions and orchestrations feed into the interplay of light, shape, color and rhythm on canvas-what 'plays' in the foreground; what 'plays' in the background; My work in the theater as an actor, helps me to stay aware of other elements: intensity, drama, story, surprise, resolution. My work as a director of plays helps me to remember line, form, texture, timbre, and the focus of the overall composition. My wish is to soon compose orchestral works that accompany the paintings that the viewer is able to listen to while viewing the works.
510-334-9065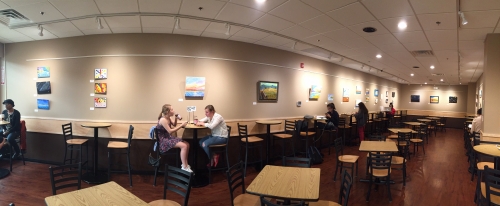 (Jeffrey Bihr)
About Karl Hester
I draw, cook and love life. When I was young, growing up in the Kalamazoo/Battle Creek area of Michigan I found inner peace by spending time on my bikes, reading Buddhist teachings and drawing. When it came time to find a way to support myself I looked at what makes me happy and I decided on the culinary arts. I have been a professional Chef by trade for my entire adult life and find it to be a wonderful way of expression of my art. I have lived all over the US, San Francisco, LA, Chicago, Portland Mane, Boston, NYC, Saint Tomas VI, Washington DC and now in Greene NY, applying my passions to my cooking, searching for peace and my doing my drawing.
I have continued to draw when I find the time. My art is a reflection of my life, heart and soul. I have a wide variety of prints and cards to showcase my visions. I also do originals, logos and other custom design work. I hope you find this art enjoyable. Feel free to contact me for further information (a web site is in the works).
202-821-9428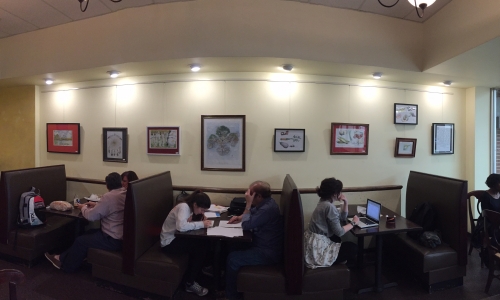 (Karl Hester)