Entrees & Salads
Head Chef Guy Emerson and his skilled Catering staff provide us daily with local,
regional and International dishes to serve in store or for you to take home.

Select entrees are available on a daily basis. Stop in or call:
607.273.7110 to find out our current availability.
Salads
Sarah's Mixed Greens
fresh mixed greens with blue cheese, toasted walnuts and raspberry vinaigrette

Mediterranean Lentil Salad
with Kalamata olives and a touch of fresh mint

Cheshire Potatoes
with whole grain mustard and farmhouse cheddar

Bow Tie Pasta
with fresh mushrooms and artichoke hearts, tossed in a sun-dried tomato vinaigrette

Jamaican Jerk Tofu
marinated and baked with pineapple and West Indian jerk sauce

Aioli Potato Salad
with red peppers and onions in garlic mayonnaise

Thai Green Curry Tofu
with citrus, lemon grass, chiles and coconut milk

Moroccan Carrots
lightly sweetened with dates and aromatic Middle Eastern spices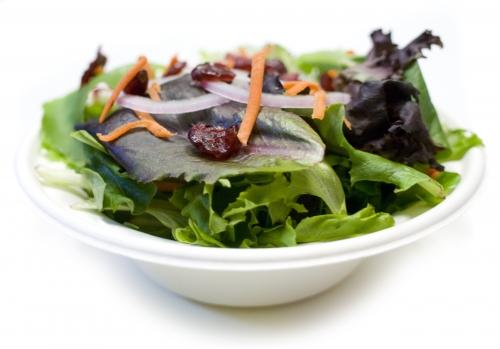 Entrees
Lokis Salmon
served on sauteed spinach with vodka dill cream sauce

Chuckwagon Steaks
served with grilled Vidalia onions and house-made roasted chili sauce

Angel Hair Torte
with Wild Mushroom crust served on a bed of house-made tomato sauce

State Fair Sausage
with roasted red & green peppers, onions, fresh garlic & basil

Coral Gables Pork Loin
marinated with orange, lime and garlic, served on a black bean-bacon sauce

Indian Chicken
with almonds, flavored with coconut milk
and served over jasmine rice with sweet red pepper sauce

Kefta Meatballs
made with Turkey & cumin, served with curry sauce

Charleston Catfish Cakes
with Romesco sauce Shrimp Pozole